My Journey In The One Funnel Away Challenge
Okay guys, you will see that I recently published a post about The One Funnel Away Challenge which I recently signed up for. Although I have been involved with internet marketing and funnel building for many years now I never really sat down to see why some funnels work and others don't! Anyway, I have put together offer stacks and upsells before but never for any digital products that are not mine. 
I generally sell digital courses and e-commerce through my sales funnels. So I decided to follow the program as per Russel, Steven and Jim's instructions and publish firstly my offer and upsell page and then My Epiphany Bridge Story. I can honestly say that this program fires me up like no other, so I will keep posting my journey whenever I can!! It is intense so forgive me if I do things bit by bit. I'm going to urge you again to sign up and get started as soon as possible. I guarantee, it is LIFE CHANGING!!!
My Offer Stack
Sales Page
Here's What I'm Going To Give You to help you CRUSH IT!!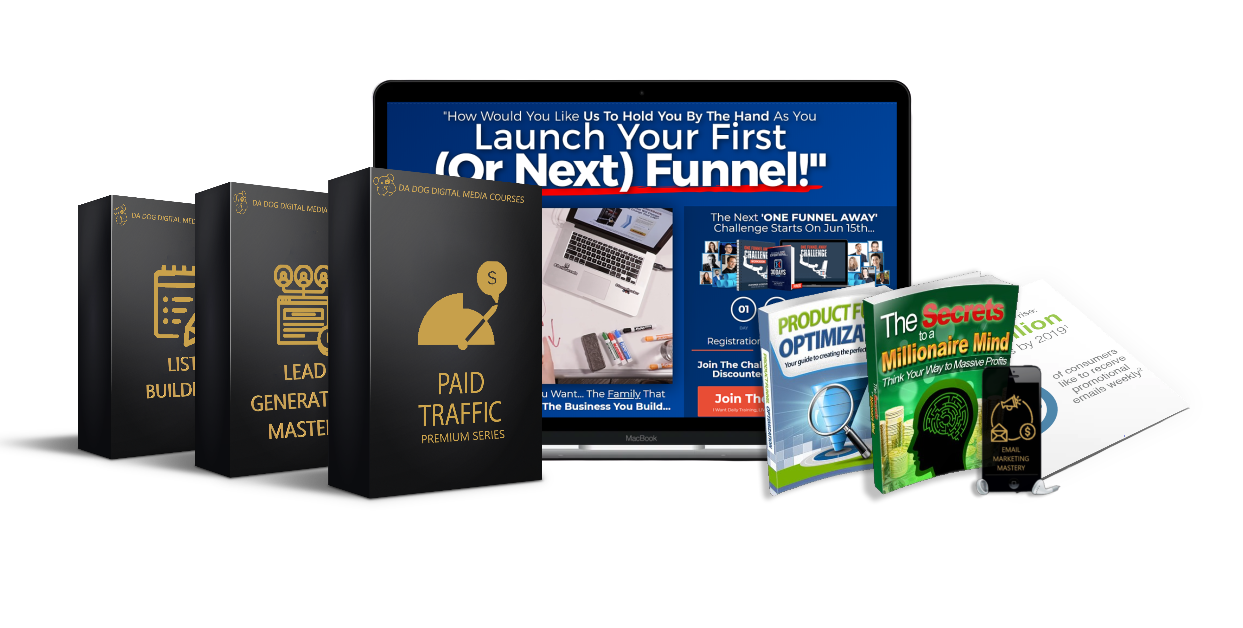 #1 My Premium Paid Ads Video Course to STOP you struggling Setting up your own ad campaigns! ($297.00)
Want to see how easy it is to set up your ads and create your own banners?….Well stop watching YouTube to learn online marketing!! My course will help you drive traffic to your funnels using Facebook, Google and how to build banner ads to place on Google.
#2 Learn how to maximize your profits Video Course to teach you what to do once you have captured your lead! ($247.00)
Why is generating leads in internet marketing your Bread & Butter?? Leads provide you with an opportunity to promote new products and offers with a much, much higher chance of conversion!!
#3 Learn how to dominate list building Video Course to teach you the most advanced techniques…That work!! ($247.00)
Learn how to build your list the easiest way possible, using the most effective tools in the SHORTEST TIME!!
#4 Master Email Marketing Audio Course the EASY way!! ($197.00)
This is a 22 module masterclass training from one of the top internet marketing coaches Sean Mize….No excuses, now you can listen on the GO!!
#5 Product Funnel Optimization Decoded e-book! ($27.00)
STOP!! Wondering how to maximize the profitability of your Sales Funnel! Just going to need to shut yourself away for a while to absorb it!!
Bonus #1 The Secrets to a Millionaire's Mindset e-book…Does exactly what it says on the tin!! ($27.00)
We all need to have a hard skin and a positive mindset to achieve in life!! Are you a person who thinks critically or one that doesn't….Be the later!!! 
Bonus #2 24 DFY email newsletters to help you engage with your lead!! ($197.00)
We all struggle to write emails that are engaging!! Well here are 24 already done for you to plugin and add your own Call To ACTION!!
TOTAL VALUE: $1239.00
Upsell Page
WAIT!!!…I am going to give you even more HELP to Skyrocket your Business!!!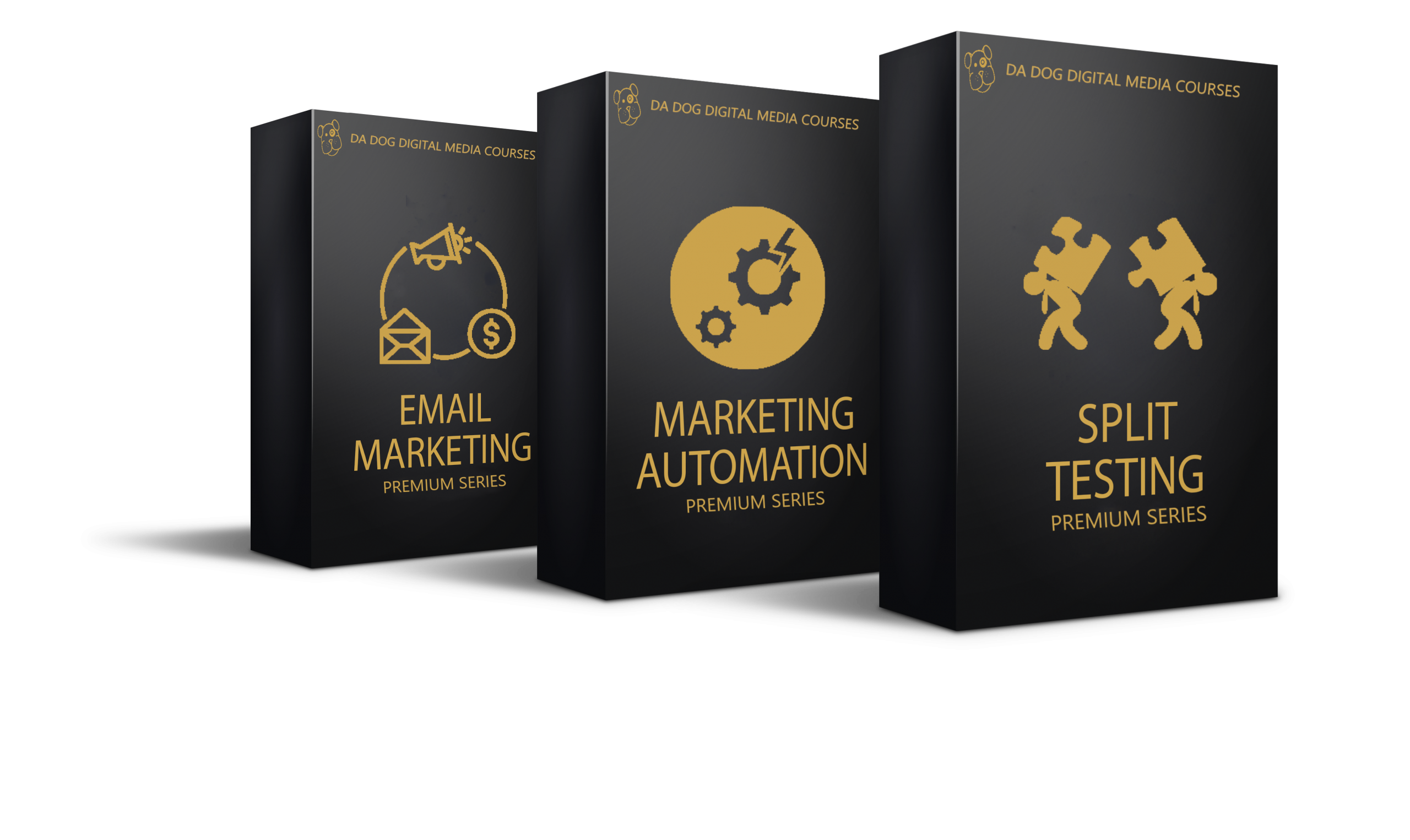 Bonus#1 My Premium Split Testing Video Course to give you all the ammunition you need to test your OFFERS!! ($297.00)
Does your funnel Conversion rate SUCK?? This course is going to teach you how to tweak elements from your pages to optimize your conversions.
Bonus#2 My Premium Marketing Automation Video Course will help you to adapt your business to interact with your customer on a different level! ($297.00)
The course will teach you to use technology to ensure you prospect or lead interacts with your business in a way to maximise their experience and deliver you more SALES!!!
Bonus#3 My Premium Email Marketing Video Course is going to delve into the tricky business of email marketing! ($297.00)
This course is going to show you how to set up your autoresponder to use workflows to automate your email marketing campaigns to deliver good content and maximise sales, time and time AGAIN!!
TOTAL VALUE: $891.00
Today you're going to get all three for the COST of a tank of fuel and a McDonalds!! $97.00
Note…
             If you genuinely would like the sales page bonuses sign up using my link below and email your receipt to me at [email protected] and I'll send them onto you within 48 hours.
>>CLICK HERE TO LAUNCH YOUR FIRST FUNNEL IN 30 DAYS!
My Epiphany Bridge Story
I was a newly qualified engineer working during the day and studying most evenings to increase my chances to progress and succeed. I was on the most basic salary at the time and struggling to make ends meet! During that time I met my future wife, an air stewardess from a struggling airline. She was made redundant and was going to have to move back home, I didn't want to lose her so I gave everything up and moved with her!! 
I wanted to be able to support us and find a flat of our own but now I found myself with no job and no additional diploma…my CV was looking very sorry for itself along with my self esteem after being turned down for job after job.
At the time we were struggling with the little savings we had put by and that meant if I didn't find some kind of income soon I would have to move back home!!
That made me feel even worse, why did I bother it looked like I would lose her anyway! I was spending our savings and my girlfriends small redundancy payout plus she was supporting us at the local business centre typing for local businesses!
Luckily we were living in the time of the self certification mortgage so we borrowed as much as we could to start a property development company!! Suddenly we were making money and we could see the light at the end of the tunnel but over time our relationship hit the rocks and we lost everything to lawyers and the tax man!!
That's when I felt at my lowest, I was in a dark place! Quitting felt like my only option but luckily for me I bumped into an old friend who told me he had recently left his job to get involved with something I had never heard of called affiliate marketing and from that day everything changed. I was hooked, I built my first affiliate site and slowly but surely it started to make money…it's a feeling I can't describe (I wish I hadn't banked that first cheque now!).
As time went on he was becoming more and more successful and I had stalled still making the same amount of money but going nowhere..I couldn't understand what I was doing wrong! So I asked him round for dinner and he explained how he was, to put it bluntly Crushing it!!. He was using mini sites, basically one or two sales pages one to sell the initial offer and the other to upsell on that offer…my first introduction to sales funnels!!
I was able to follow the steps he had taken and I couldn't believe my results, I reinvested in growing my business only taking out what I needed for rent and food etc..
So I decided to invest in more and more sales funnels and things continued to grow but so did my hosting bill, I was losing control with numerous hosting accounts with different providers and then disaster!! My server went down hosting my most profitable funnels. To be honest I am really not that techie and had no clue how to get things back!! All that time and effort wasted…I needed to find some help otherwise I would be a prisoner to the hosting company or the person I needed to find to fix things for me!!
In the end I knew I couldn't rely on other people to help me, one of my old bosses used to tell us all to learn each and every part of his company and be able to pick up where someone left of if you need to, so I knew I needed to find another way and I didn't have the time or the inclination to start learning new skills I had absolutely no interest in learning!!
I ended up searching the best way I knew to see what systems other marketers where using by reading their sales pages and noticed that all the really good ones were using a company called Clickfunnels so I did due diligence and checked it out and I have been a member of Clickfunnels ever since! 
It was now so easy to create a sales funnel that was converting insanely and I didn't even need to invest in hosting as Clickfunnels did everything, so my costs were a fraction of what they were before! I then invested more of my time learning about good sales and ad copy but again I didn't want to trail the internet searching for blog posts to read or videos to watch. 
So I thought why not learn from the creators of Clickfunnels after all that was the platform that was helping me to be pretty successful so I invested in a program called the One Funnel Away Challenge and I need to honest with you I haven't looked back since I'm still excited everyday and my business has more than 10xed since I took the course and learnt all the skills I needed to build simple but highly profitable funnels.
I know I am in a position that I could only have dreamed off a few years ago but what I truly love the most is the freedom I have to work hard when I need to but have the time for my 3 kids who I adore. I go to all their school shows and plays and fill up my phone with videos of them singing twinkle, twinkle but I feel I'm the luckiest guy in the world..the buck stops with me!!
This post is also published on Medium