Clickfunnels vs Leadpages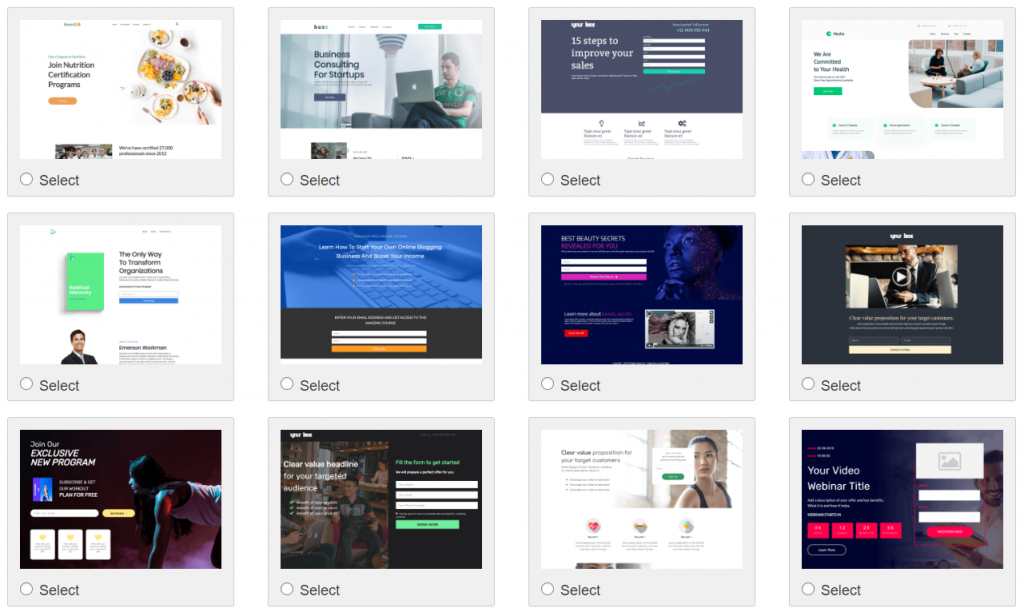 How Can You Maximize Sales Funnel or Landing Page Profitability?
Who Does It Best?
Okay, lets understand as a marketer what we need to achieve when building squeeze pages. You need to keep two things in mind firstly it needs to convert and secondly your prospect needs to understand your offer. The whole idea of a landing page or funnel is to make money and grow your business.
Do not waste your time building fancy funnels your lose money. Leave the fancy funnels to the funnel experts. Why not create you simple squeeze page, gather your customers email and then send them to the products fancy sales funnel. You have gained what you wanted and if they purchase the product..Bonus!!
The reason I am writing this article is to help you understand conversions, which ever platform you choose you need to know that is going to increase you sales and sign ups. Forget about which platform connects with certain features you wasting your time worrying about that if it doesn't make you money!!
Building sales funnels is like a jigsaw but don't get confused, sit down with a pen and a piece of paper and draw what you aim to achieve. Then go to your funnel software and assess the funnel that suits, putting yourself in the place of the prospect.  So which platform is going to help you convert traffic into sales, Clickfunnels or Leadpages?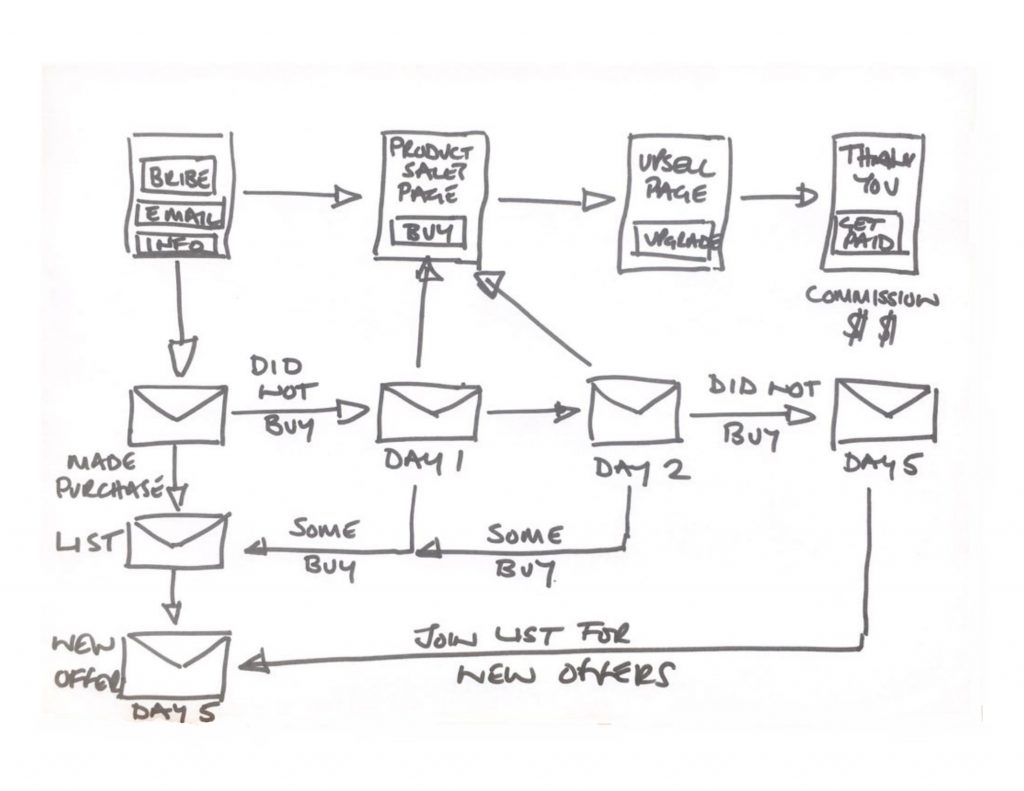 As a marketing software tool they are both more than capable of delivering stunning high converting landing pages.
I would have to say that the initial conversion is probably compatible but Leadpages is limited when offering up sells, down sales and collecting emails to market at the back end of the initial funnel, this can all be done in a few simple clicks with Clickfunnels. So multi step funnels and quiz funnels are so much easier with clickfunnels. I particularly like Clickfunnels sticky cookie but we can explain that another time.
>>CLICK HERE TO LAUNCH YOUR FIRST FUNNEL IN 30 DAYS!
What you will find in the majority of cases Clickfunnels is going to be more expensive that most other software's like Leadpages
Don't get me wrong Leadpages is an excellent alternative but to achieve the same results as Clickfunnels is going to cost you with additional add-ons.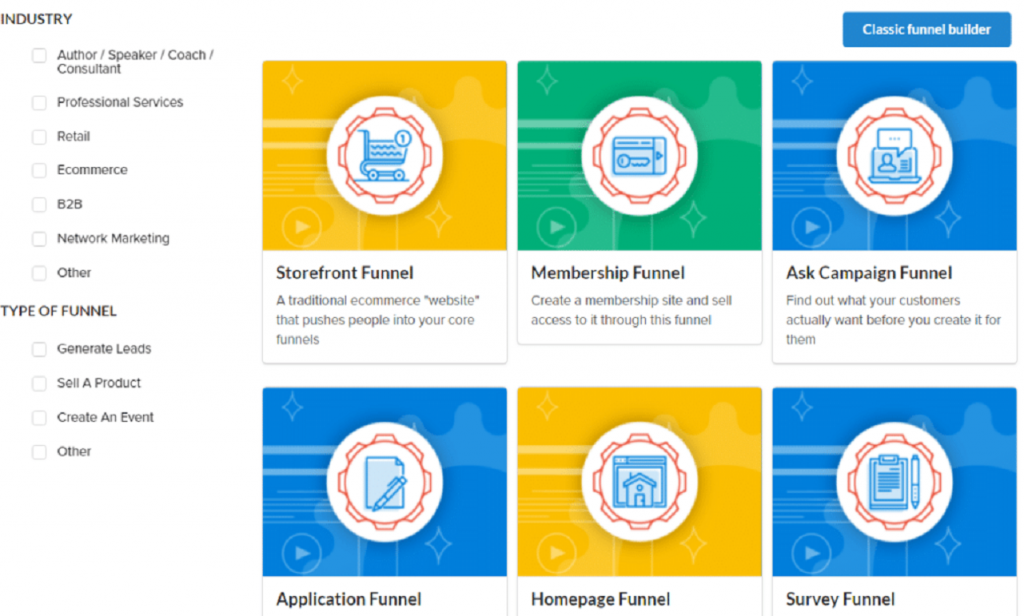 What is the difference between Leadpages and Clickfunnels
I find that Leadpages template are good but a little limited when editing, Leadpages is predominantly designed to collect emails so you spend more time modifing templates to suit your objective.
Clickfunels has a plethoro of templates, so choosing your sales funnel could not be easier . You will also find that the pages are usually tested and known to convert.
To sum up, in my opinion Clickfunnels comes out on top. All the funnels are designed to convert their limited offer and opt-in pages are endless all you need to do to maximise your conversions is follow the resources available when setting up the funnel something that I'm afraid Leadpages is sorely lacking!!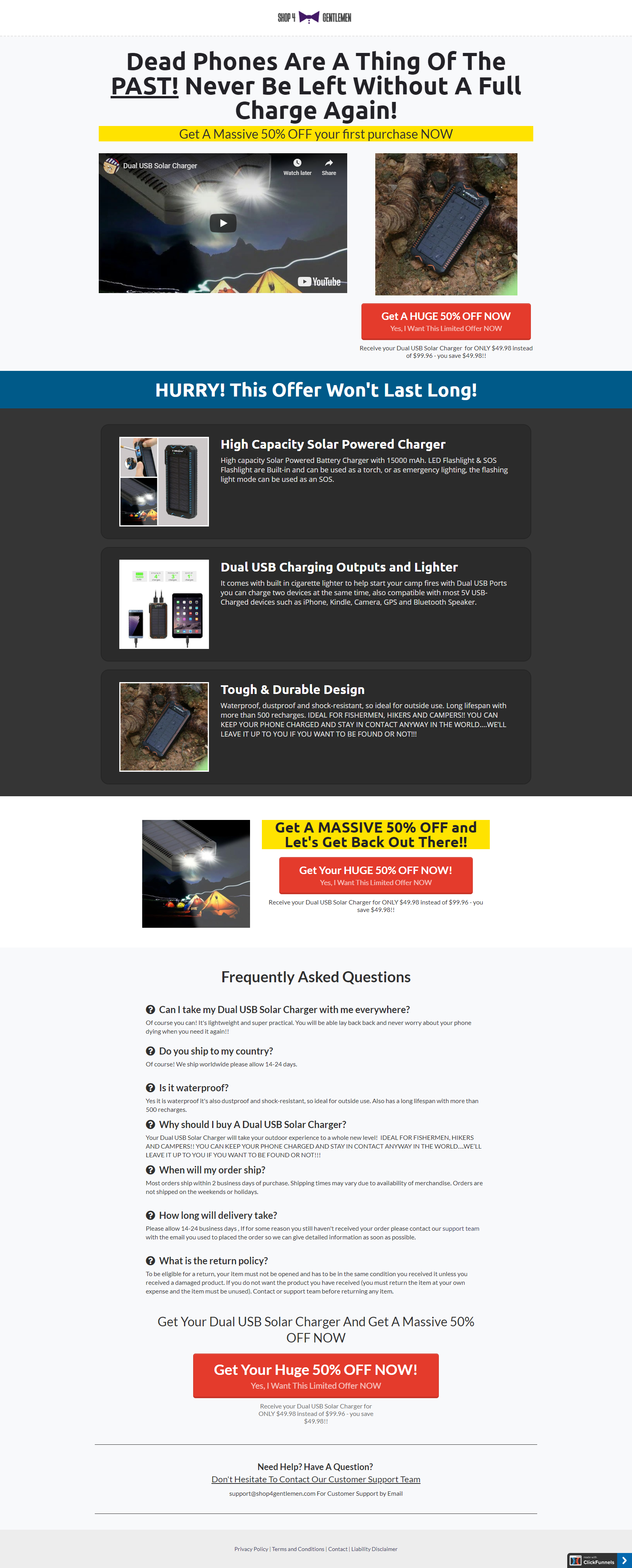 How Much Does Clickfunnels Cost
$97
Multi-Step Funnels
10.0/10
Easy to Use - Drag & Drop
10.0/10
Follow Up Funnels
10.0/10
Pros
Drag & Drop Landing Page Editor
Funnel Templates Designed to Convert
Integration with Other Platforms
Excellent A/B Split Testing
Options for Upsells & Downsells
Cons
Limited Email Funtionality
Need Your Own Domain
No CRM Funtionality