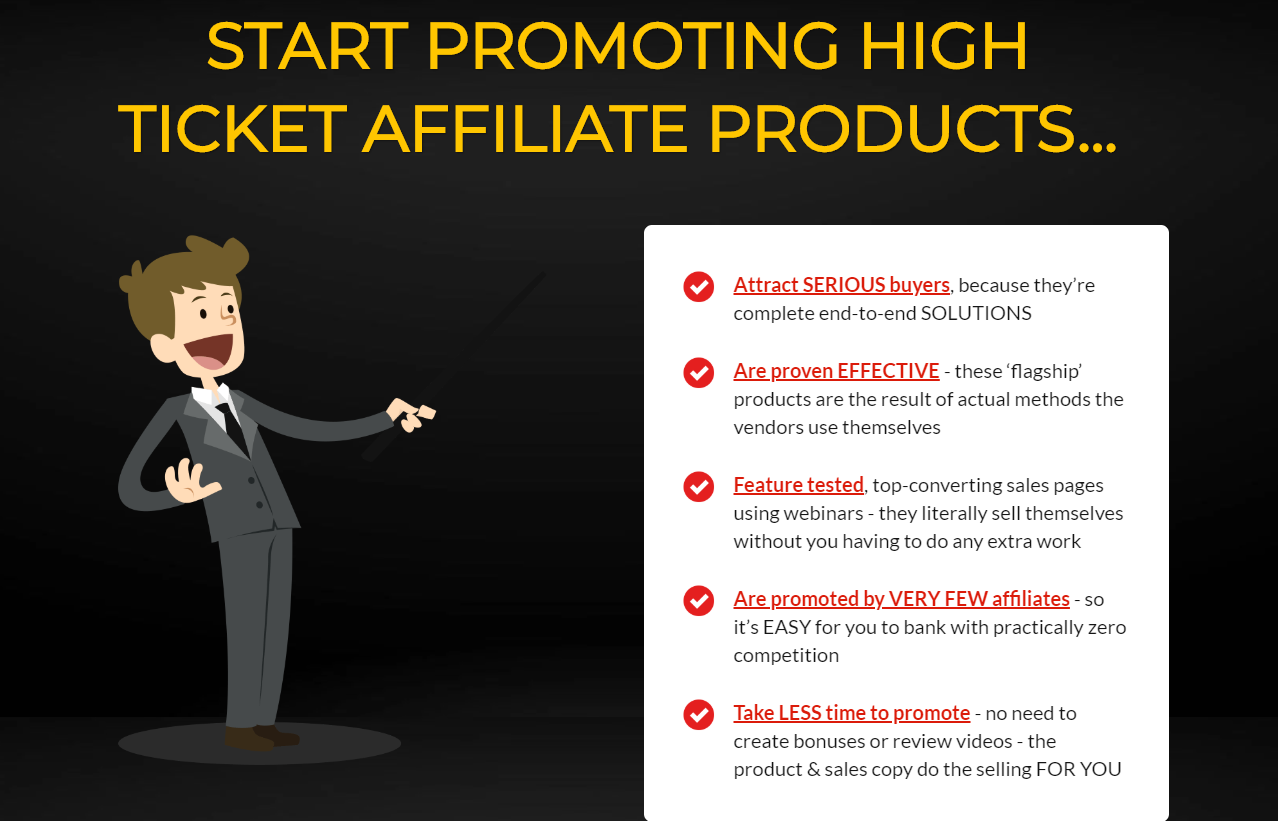 Okay, I am on the email list of many affiliate marketers, if you are determined to build an online business then this is essential to see what your competition is doing. No need to re-invent the wheel spy on their email copy and subsequent sales pages. So from that I decided to review certain new products that dropped into my inbox. So this is the first!!
Without Further ado;
My Big Ticket Commissions review
This is a product created by a successful UK based affiliate marketer called Glynn Kosky. The product makes lots of promises to newbie marketers with a good sales funnel and excellent copy. You will stumble across countless internet marketers explaining the high ticket concept, "it takes the same effort to promote a low ticket product as a high ticket product" but the returns are obviously much higher. So what do I genuinely think? I'm going to be honest with you I do not like any product that promises things on their sales pages that are not strictly true.
No experience required, copywriting skills or tech skills: Okay in a roundabout way that is true but the DFY funnels are very poor and the copy a bit naff but if you're a newbie you really are not going to know any different. I only purchased the standard product with no upsells so I don't know if the second batch of DFY funnels are any better but I doubt it!
Just remember to flourish as an internet marketer you do need to have good copywriting skills and definitely do it yourself. Outsourcing copywriting or the material you publish is a big no no in my eyes! You can outsource the funnel building side of your business to sites like Freelancer.com, Fiverr.com or Funnel Rolodex.
Free access to traffic and 3 figure daily commissions: Again the sales funnel is well written so the promise of a DFY system with free traffic is awesome!! So imagine my disappointment to find the only free traffic methods is posting to social media. I'm sorry but you have absolutely no chance of making the 3 figure daily commissions they promise you. 
Take it from me if you want to make 3 or 4 figure daily commissions you're going to need paid ads, with some excellent ad copy to take you to a bridge page and then a sales page etc.. If you do want to achieve daily high figure commissions organically then I recommend that you publish online every other day whether that be video, podcast or a blog that way you create a belief in your ability and credibility to others… I say it all the time, don't get sucked in. It takes time and effort to earn an income online!!
What is Big Ticket Commissions
Big ticket commissions is a cloud based app that gives you the opportunity to market high ticket affiliate offers with the promise of big commissions and free traffic. The idea is to hook people into your funnel and collect their email and send them to a pre-recorded webinar to sign up to the affiliate offer. As I stated previously the funnel is poor there is no copywriting so to speak and the webinar page not convincing. Then you just post it on social media and basically hope for the best!!! 
I don't want to sound harsh but if you want to make money with funnels……THEN LEARN HOW TO BUILD FUNNELS. You need a HOOK, STORY and an OFFER. You are not going to make anything posting the funnel from this software on your personal fan page..who are you kidding!! You are going to need something of a following to get any interest and if all your previous posts are about the kids football training and your dogs funny habits. Really I say no more…it makes me angry!!! 
Anyway, I digress. Okay what is a funnel? A funnel is very simple: a message or story and an offer, the hook refers to your ad copy or headline. Big Ticket Commissions will give you the following:
Optin Page outlining the free training and your bonus in exchange for your email address.

Sales Page where you watch the pre-recorded video and hopefully get your prospect to sign up.

Thank you page with your download link for your optin bonus.
I'm going to rant again!! The pages provide no valuable content to your prospect or lead. After you have hooked them in, there is no story, no way to lead them to your offer, because the only way you are going to be better than all the other affiliates promoting this product is to give them a better offer. How do you get them to that better offer? Give them a better story!! That's it lesson over!!!
Just have a look at the sales page that Glynn put together to get you to sign up to Big Ticket Commissions, It's good!!! Then he goes and offers you poor sales pages on the inside?? If you want to succeed, FUNNEL HACK Glynn's sales page and promote Big Ticket Commissions, I promise you you'll make more money!!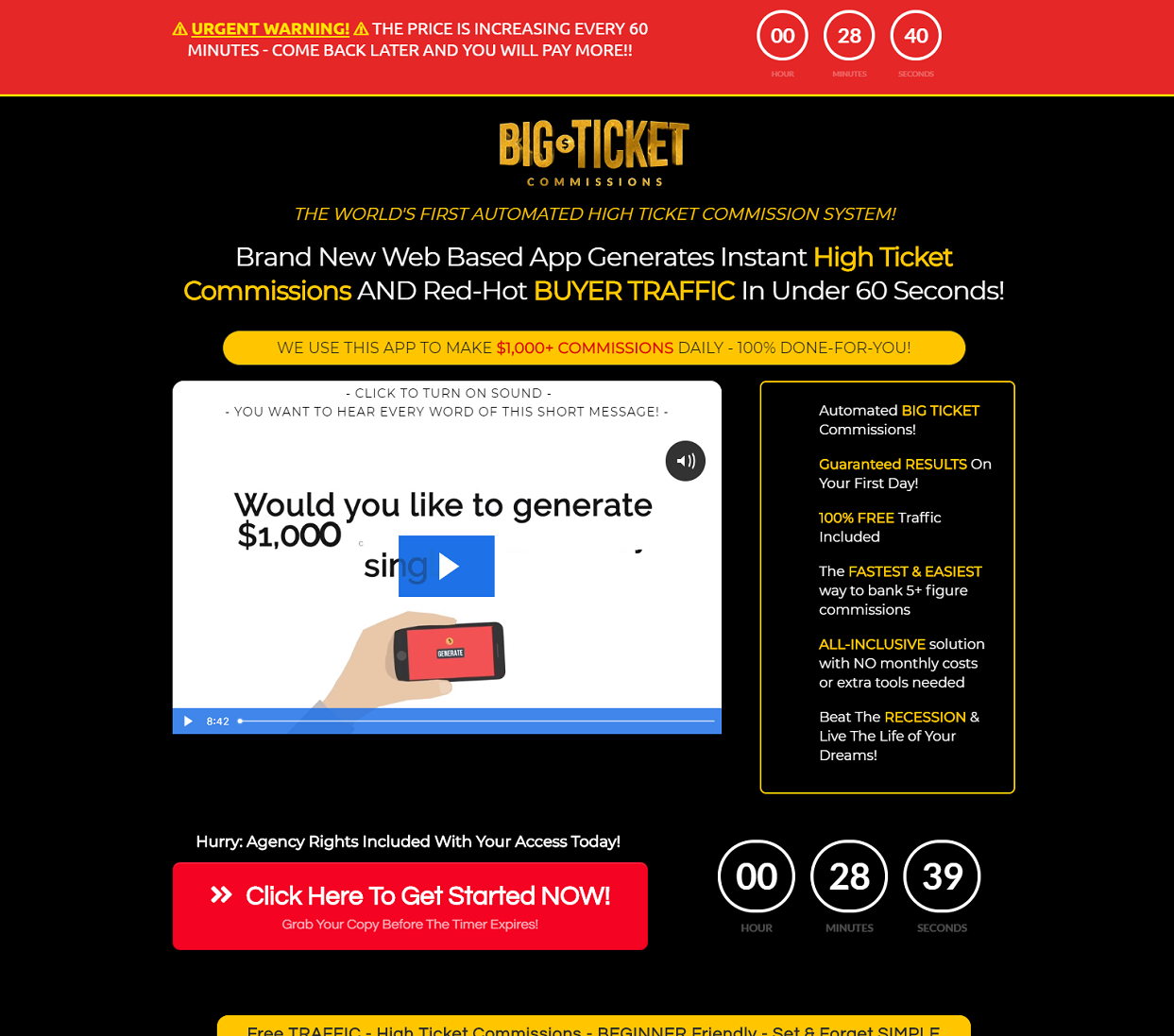 Don't believe me? Simply create your funnel with a video sales letter detailing your story to lead your prospect to the offer, outline your bonuses if you want. Make the page look like the Big Ticket Commissions page but don't copy it…we are funnel hacking!! Now show them the offer stack there going to get from Big Ticket Commissions if they sign up which is $11,117.00 and then add your bonuses along side, I don't know, say you offer a traffic course and some books valued at $1100.00 dollars then you add your bonuses to the $11,117.00…see where I'm going?? NO?
Then sign up to gain FREE ACCESS to the 30 Day summit and learn HOW!! Again make the stack look the same, add a few testimonials from the Big Ticket Commissions sales page at the bottom or grab them from facebook and JOB DONE!!
Can You Benefit From Buying Big Ticket Commissions
In these troubled times people are looking for ways to make quick money online without learning or developing the skills to do so. I bang on about it but you are creating a business and a whole new mindset. If you have the method right, money will come but you need to give it the time necessary.
My advice is to let this one pass you by and spend the time investing in learning the skills and the mindset to achieve online. Once you have developed the skills start to implement them. Remember to take IMPERFECT ACTION everyday and your skills and ability will grow. 
If you are serious, then sign up to the FREE 30 Day summit and learn from 30 of the top internet marketers in the world today exactly what they would do if they lost everything and had 30 days to claw it back with No product, No list, No traffic, and No funnel… and then detailing EXACTLY what they did in a simple, step by step daily process! Just watch the video below and I guarantee you will never look back!!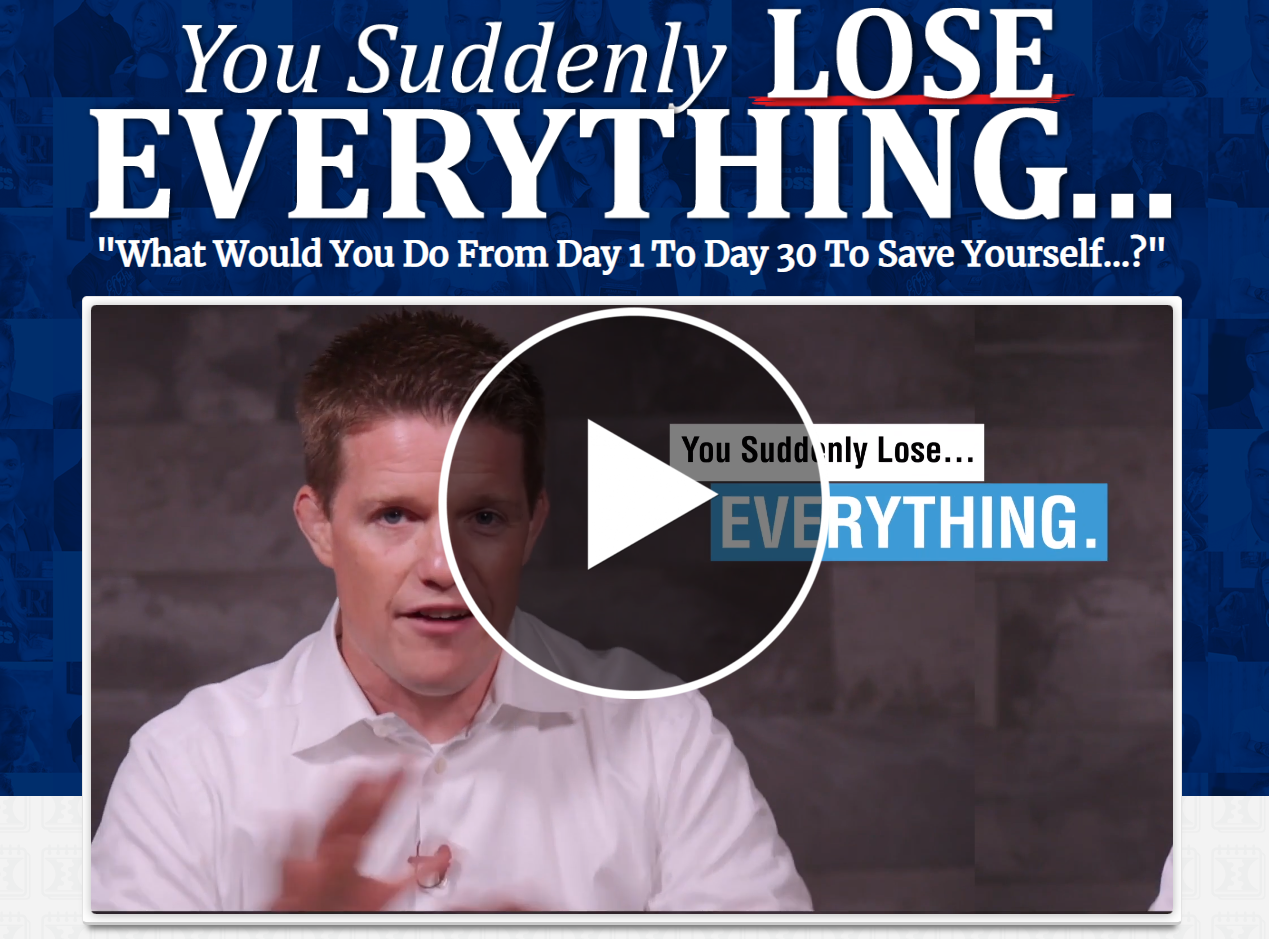 >>CLICK HERE TO REGISTER NOW!! AND GAIN FREE ACCESS
This post is also published on Medium